Regular business hours are Mondays, Wednesdays & Thursdays from 9am-9pm. Tuesdays, Fridays & Saturdays from 9am-5pm. Closed on Sundays.
MASK UPDATE DECEMBER 20, 2021: Per OLIS recommendations for all public libraries, staff and patrons visiting the library must wear a mask in public spaces regardless of vaccination status. Karen Mellor, Chief of the Office of Library and Information Services recommends that libraries follow the guidance for retail due to our public-facing operations. OLIS recommends that libraries follow an across the board indoor masking requirement, regardless of vaccination status for equitable treatment of all individuals.
MASK HEALTH EXCEPTIONS: The following categories of people are exempt from the requirement to wear a mask:
A child under the age of 2 years;
A person with a disability who cannot wear a mask, or cannot safely wear a mask, for reasons related to the disability.
The Woonsocket Library was awarded a grant by the RI Office of Library and Information Services using funds from the Institute of Museum and Library Services to digitize our collection of the Woonsocket Call newspapers from 1900-1960. Access to the library's archives is free and can be used from any internet connection. You do not need a library card to use our archive site. Please click here to visit the Woonsocket Call Archives.
Our website calendar is currently unavailable. Please find all of our upcoming events on our Facebook page . The Library has created remote learning and homeschool virtual learning resources here: Beanstack Virtual Learning Programs.
Please stay informed about any additional library-related cancellations or closings here on our website, on our Facebook page  or call 401-769-9044. Thank you for your support and patience as we work safely to continue offering library services.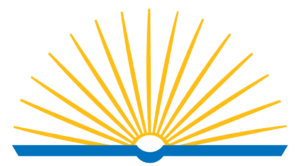 Promoting Community Growth
Ensuring Every Citizen Has The Tools To Succeed
At the Woonsocket Harris Public Library, we understand that the library plays an integral role in the individual growth of our community. That's why we offer a wide variety of services and resources to our local citizens.
Please consider a donation to the Library! Your donation and continued support of the Friends of the Library help us to bring you more fun, free and fascinating programs for all ages. Your donation is greatly appreciated and may be gifted through our secure Paypal account. Thank you!
STATE OF THE ART FACILITIES
Thanks to both the support of our community and grants from organizations such as Studio Rhode, we have been able to grow our offerings to our members with Studio Rhode Woonsocket. Some of these features include:
These are just a few ways in which our library is embracing our role as a community hub that empowers its residents to be both active learners and creators.
UPCOMING EVENTS & PROGRAMS
What's New At The Library?
Aside from our vast catalog of books and media, Woonsocket Harris Public Library is an eventful place filled with opportunities to meet like-minded people or introduce yourself to new interests. We have a constantly updated list of events for children, teens, and adults that vary in topic and style, ensuring that everyone can find a great fit and attend a fun and fulfilling event or group meeting.
Make sure that you check our agenda regularly so that you don't miss out on any of our amazing events and group meetings. We're always adding to our schedule and there are always great opportunities on the horizon.