Summer Reading Book & Project Lists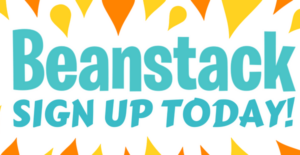 Beanstack is our online summer reading recording program.
You will record the titles and write a few sentences about the books you read this summer. You will earn online badges and real prizes.
Visit our programs calendar. Visit our Youtube page to find out how to get a library card and to learn about all of the library services we offer.
Below are links to the summer reading lists, as provided by the school systems.
If you have questions about summer reading for children, please call 401-767-4122 or email childrens@woonsocketlibrary.org.
If you have questions for summer reading for teens, please call 401-767-4132  or email teens@woonsocketlibrary.org.