Additional Resources For Teens
We've made separate technological and print resources available for teen visitors. Whether you need a quiet space to study or work, need a computer for school work, or want to relax and read a good novel or comic we make all of our resources easily accessible.
Free Wi-Fi Throughout Library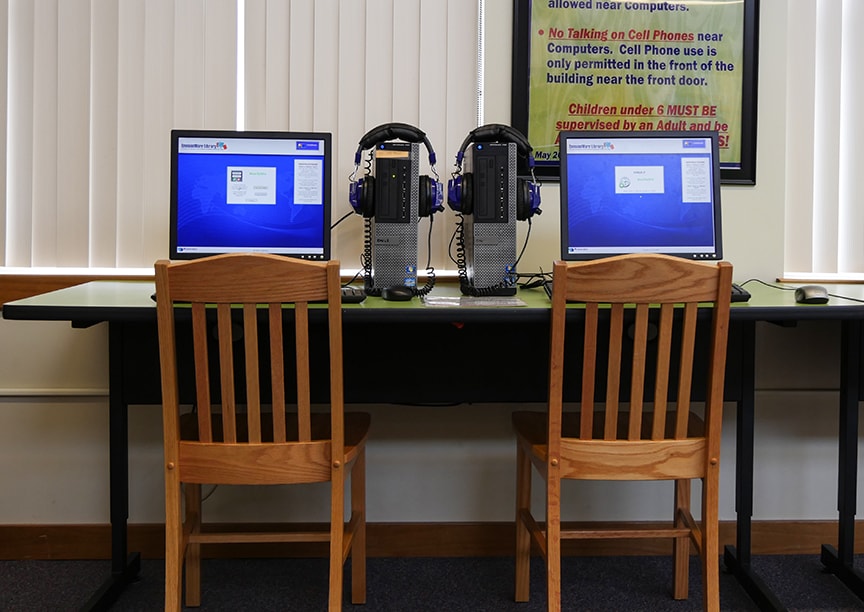 Dedicated Teen Study Area
We offer a full computer area as well as a dedicated Teen study and work area. There are two dedicated areas, one featuring a full computer area and a separate quiet study area. These areas are intended to be quite study areas, so please make use of headphones and set all electronic devices to silent.
Please Note:
Computer Labs Close

15 Minutes

Before The Library Closes