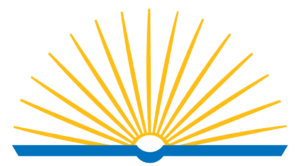 Promoting Community Growth
Ensuring Every Citizen Has The Tools To Succeed
At the Woonsocket Harris Public Library, we understand that the library plays an integral role in the individual growth of our community. That's why we offer a wide variety of services and resources to our local citizens.
Please consider a donation to the Library! Your donation and continued support of the Friends of the Library help us to bring you more fun, free and fascinating programs for all ages. Your donation is greatly appreciated and may be gifted through our secure Paypal account. Thank you!
STATE OF THE ART FACILITIES
Thanks to both the support of our community and grants from organizations such as Studio Rhode, we have been able to grow our offerings to our members with Studio Rhode Woonsocket. Some of these features include:
These are just a few ways in which our library is embracing our role as a community hub that empowers its residents to be both active learners and creators.
UPCOMING EVENTS & PROGRAMS
What's New At The Library?
Aside from our vast catalog of books and media, Woonsocket Harris Public Library is an eventful place filled with opportunities to meet like-minded people or introduce yourself to new interests. We have a constantly updated list of events for children, teens, and adults that vary in topic and style, ensuring that everyone can find a great fit and attend a fun and fulfilling event or group meeting.
Make sure that you check our agenda regularly so that you don't miss out on any of our amazing events and group meetings. We're always adding to our schedule and there are always great opportunities on the horizon.
Nov
13
Wed
Digging for Dinosaurs
Nov 13 @ 3:30 pm – 4:30 pm
Appropriate for children ages 4- 10 with an adult caregiver. Children will dig for dinosaurs in a variety of sensory bins filled with  rice, beans and kinetic sand. They will also be able to make a dinosaur fossil out of salt dough to take home.
Trustee Meeting
Nov 13 @ 7:00 pm – 9:00 pm
The Library Board of Trustees meets at 7pm in the Woonsocket Room on the second Wednesday of the month. The public is invited to attend. No August meeting.
Nov
14
Thu
Musical Storytime
Nov 14 @ 10:00 am – 11:00 am
Community Care Alliance presents Musical Storytime
A music and story program for ages 2-3.5 with one adult caregiver. Program is free and open to Woonsocket Residents. This 8 week series includes songs, stories, and craft.
Some programs may involve food please let us know when signing up if you or your child has a food allergy.
Family Music Night
Nov 14 @ 6:00 pm – 7:00 pm
Anne-Marie Forer of Tunes and Tales for Tots presents this Family Music night great for ages 6 & under with adult caregiver.
Thursdays 6-7pm
Oct. 10, 24
Nov. 7, 14
Dec. 5, 19
Registration begins September 23rd.
Tunes & Tales for Tots will have you sing songs
and make music with Anne-Marie Forer
Includes fingerplays, movement activities
and rhythm instrument play.
Parents attend program with children.
Suitable for ages 6 & under
When you sign up, you are signing up to attend all 6 programs.
Those that register will get reminder calls and notified of cancellation.
Cancellations will also be posted on our facebook page.
Registration is suggested call 769-9044 x2 or stop by in person.
Visit Anne Marie's website at http://www.tunes-n-tales.com/
Artists Circle for Adults
Nov 14 @ 7:15 pm – 8:45 pm
Annie Marie Cote runs the Artists Circle for adults 18 years and up only. Takes place every other Thursday. This is not a class. No instruction will be given. Bring your own art materials and project.
Join The Woonsocket Community And
Sign-Up

For Our Newsletter
Stay Up To Date On Our Latest Events & News