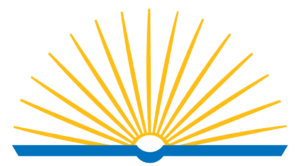 Promoting Community Growth
Ensuring Every Citizen Has The Tools To Succeed
At the Woonsocket Harris Public Library, we understand that the library plays an integral role in the individual growth of our community. That's why we offer a wide variety of services and resources to our local citizens.
STATE OF THE ART FACILITIES
Thanks to both the support of our community and grants from organizations such as Studio Rhode, we have been able to grow our offerings to our members. Some of these features include:
These are just a few ways in which our library is embracing our role as a community hub that empowers its residents to be both active learners and creators.
UPCOMING EVENTS & PROGRAMS
What's New At The Library?
Aside from our vast catalog of books and media, Woonsocket Harris Public Library is an eventful place filled with opportunities to meet like-minded people or introduce yourself to new interests. We have a constantly updated list of events for children, teens, and adults that vary in topic and style, ensuring that everyone can find a great fit and attend a fun and fulfilling event or group meeting.
Make sure that you check our agenda regularly so that you don't miss out on any of our amazing events and group meetings. We're always adding to our schedule and there are always great opportunities on the horizon.
Feb
16
Sat
Pollinator Friendly Gardening
Feb 16 @ 11:00 am – 12:30 pm
Pollinator Friendly Gardening
Saturday, February 16
11:00am – 12:30pm
Join us at the library for a free presentation on how to create a garden that attracts various pollinators such as bees, butterflies, hummingbirds, and more. Open to all and no sign-up needed.
Investor's Workshop
Feb 16 @ 1:00 pm – 3:00 pm
INVESTOR'S WORKSHOP
SATURDAY, FEBRUARY 16th
1 p.m.-3 p.m.
Join us at the library for a free workshop on investment basics for beginners. Free and no sign-up needed.
Feb
18
Mon
Preschool Sensory Storytime
Feb 18 @ 10:30 am – 11:15 am
Monday January 28th 10:30-11:15am
Monday February 18th 10:30-11:15am
Monday March 18th 10:30-11:15am
Monday April 15th 10:30-11:15am
Green text means it takes place during school vacation week!
Located in the children's program room.
This is a new interactive storytime program that can be enjoyed by children ages 3-5 of all abilities and sensibilities with their adult caregiver. Sing our hello song, read a story, do fingerplays like Itsy Bitsy spider, and tell a story with our felt board.
Then visit our sensory exploration stations.
Register by calling 769-9044 x2
Walk-ins are welcome as long as there is space in the room.
Cancellations will be posted on our Facebook page.
Those who are registered will receive a phone call.
Learn to code: Scratch Jr
Feb 18 @ 1:00 pm – 2:00 pm
Great for students in grades 3-5
Learn how to code with Scratch Jr.
Make and edit characters and backgrounds, race characters, create a math problem, tell a knock, knock joke and of course make a story.
Students will be provided iPads for the duration of the class.
When you sign up you are signing up for all 4 consecutive classes where each program builds on the next. It is important to attend all 4 clases.
Registration begins February 11th. Call 769-9044 x2. Space is limited.
Rob Roy Acacemy Presentation
Feb 18 @ 3:00 pm – 4:00 pm
Administrator Lisa Goodnow will talk about the academic learning opportunities at Rob Roy Academy in Woonsocket.
Learn what programs they offer, when to apply, how to apply for  financial aid, and more.
Great for High School Students and Adults interested in a career in hair and Cosmetology, Esthetics, Manicuring, & Barbering.
Registration suggested call 769-9044 x2
Join The Woonsocket Community And
Sign-Up

For Our Newsletter
Stay Up To Date On Our Latest Events & News