2021 SUMMER HOURS: Mondays, Wednesdays & Thursdays from 9am-7pm. Tuesdays & Fridays from 9am-5pm. Closed on Saturdays & Sundays. 
June 10, 2021: Notice Regarding Mask Wearing Policy for Woonsocket Harris Public Library per Reopening RI Guidance and Best Practices dated 6/1/21
At the Woonsocket Library Board of Trustees meeting held on June 9, 2021, the Library Trustees voted to adjust the library's mask policy to follow the state guideline mask policy as needed. Mask wearing for staff and patrons who are fully vaccinated is now optional. Patrons and staff who are unvaccinated, per state guidelines, must continue wearing a mask and maintain 3-ft social distancing while indoors. Fully vaccinated adults, teens and children 12 and over have the option to go maskless for indoor programs.
Live performances (e.g., musicians, bands, performing arts) are permitted provided that:
• Indoors: If masks are not worn, there must be at least six (6) feet of physical distance between performers and any other person (including other performers). If masks are worn, there must be at least three (3) feet of physical distance between all performers. If all performers are fully vaccinated, there are no spacing or masking restrictions.
• Outdoors: There are no restrictions for outdoor live performances. Library staff have the option to set distancing guidelines.
Current library hours are Mondays, Wednesdays and Thursdays from 9am-7pm, and Tuesdays and Fridays from 9am-5pm. We are closed on Saturdays and Sundays. The library is open for limited in-person services. Please click here for our current services and policies that change due to regulations in place for Covid-19.  Here is our Phase 3 re-opening plan.
All of our events can be found on our Facebook page  and on our website calendar. The Library has created remote learning and homeschool virtual learning resources here: Beanstack Virtual Learning Programs.
Please stay informed about any additional library-related cancellations or closings here on our website, on our Facebook page  or call 401-769-9044. Thank you for your support and patience as we work safely to continue offering library services.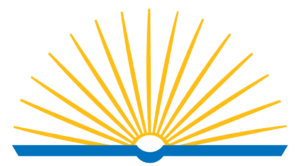 Promoting Community Growth
Ensuring Every Citizen Has The Tools To Succeed
At the Woonsocket Harris Public Library, we understand that the library plays an integral role in the individual growth of our community. That's why we offer a wide variety of services and resources to our local citizens.
Please consider a donation to the Library! Your donation and continued support of the Friends of the Library help us to bring you more fun, free and fascinating programs for all ages. Your donation is greatly appreciated and may be gifted through our secure Paypal account. Thank you!
STATE OF THE ART FACILITIES
Thanks to both the support of our community and grants from organizations such as Studio Rhode, we have been able to grow our offerings to our members with Studio Rhode Woonsocket. Some of these features include:
These are just a few ways in which our library is embracing our role as a community hub that empowers its residents to be both active learners and creators.
UPCOMING EVENTS & PROGRAMS
What's New At The Library?
Aside from our vast catalog of books and media, Woonsocket Harris Public Library is an eventful place filled with opportunities to meet like-minded people or introduce yourself to new interests. We have a constantly updated list of events for children, teens, and adults that vary in topic and style, ensuring that everyone can find a great fit and attend a fun and fulfilling event or group meeting.
Make sure that you check our agenda regularly so that you don't miss out on any of our amazing events and group meetings. We're always adding to our schedule and there are always great opportunities on the horizon.
Join The Woonsocket Community And
Sign-Up

For Our Newsletter
Stay Up To Date On Our Latest Events & News