UPDATE 5/17/20: The library will offer contactless curbside pickup starting on Monday, May 18, 2020. Information for this and other services can be found here.  Please read through this information to discover how you can request library materials! Thank you for your support and patience as we work safely to re-open your library. The Library remains closed to the public until further notice. Library staff are working in the building Monday-Friday from 9am-5pm. All due dates are extended to July 1, 2020. The book drop is open for book returns only Monday-Friday from 9:30am-4:30pm. No fines will be assessed for Woonsocket Library items currently checked out since March 1 – May 23, 2020. Items from other libraries will not have fines assessed from March 14-May 23, 2020.

Exciting News! You will now have temporary remote access outside of the library network to use the library edition of Ancestry.com! You will be redirected to the Ocean State Libraries catalog page to authenticate with your valid Woonsocket Library card and pin code.

Here is a link from the RI Office of Library & Information Services to free online learning and enrichment literacy resources for all age groups, including TUMBLEBOOKS and TUMBLEMATH.  Teens and adults also have free online resources here. We ask that you stay informed about any additional library-related cancellations or closings here on our website and on our Facebook page.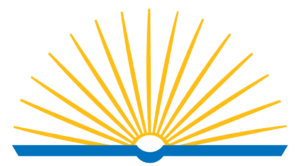 Promoting Community Growth
Ensuring Every Citizen Has The Tools To Succeed
At the Woonsocket Harris Public Library, we understand that the library plays an integral role in the individual growth of our community. That's why we offer a wide variety of services and resources to our local citizens.
Please consider a donation to the Library! Your donation and continued support of the Friends of the Library help us to bring you more fun, free and fascinating programs for all ages. Your donation is greatly appreciated and may be gifted through our secure Paypal account. Thank you!
STATE OF THE ART FACILITIES
Thanks to both the support of our community and grants from organizations such as Studio Rhode, we have been able to grow our offerings to our members with Studio Rhode Woonsocket. Some of these features include:
These are just a few ways in which our library is embracing our role as a community hub that empowers its residents to be both active learners and creators.
UPCOMING EVENTS & PROGRAMS
What's New At The Library?
Aside from our vast catalog of books and media, Woonsocket Harris Public Library is an eventful place filled with opportunities to meet like-minded people or introduce yourself to new interests. We have a constantly updated list of events for children, teens, and adults that vary in topic and style, ensuring that everyone can find a great fit and attend a fun and fulfilling event or group meeting.
Make sure that you check our agenda regularly so that you don't miss out on any of our amazing events and group meetings. We're always adding to our schedule and there are always great opportunities on the horizon.
May
25
Mon
The library is closed for today.
Friends of the Library Meeting
May 25 @ 5:00 pm – 6:00 pm
The Friends of the Library Board meets on the last Monday of every month from 4pm-5pm. All are welcome to become a Friend of the Library.  Membership forms are available at the library circulation desk or can be found online here.
Citizenship Class
May 25 @ 6:00 pm – 8:45 pm
Adult Laos-English Citizenship Class taught by Phieng Keomani
May
26
Tue
Tech Tuesday
May 26 @ 2:30 pm – 3:30 pm
Need help navigating ebook devices, auidobooks, social media, or email? Come to Tech Tuesday! Ask for Thomas at the Reference Department, call 767-4124 for more information.
Dungeons & Dragons Teens
May 26 @ 3:00 pm – 5:00 pm
On hiatus until Spring 2020. Ed Fuqua hosts a Dungeons & Dragons session geared towards ages 11-18, with refreshments available!
Open to Middle and High School Students.  Call 401-769-9044 x3 for more information.
Join The Woonsocket Community And
Sign-Up

For Our Newsletter
Stay Up To Date On Our Latest Events & News