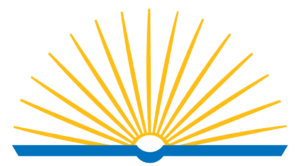 Promoting Community Growth
Ensuring Every Citizen Has The Tools To Succeed
At the Woonsocket Harris Public Library, we understand that the library plays an integral role in the individual growth of our community. That's why we offer a wide variety of services and resources to our local citizens.
Please consider a donation to the Library! Your donation and continued support of the Friends of the Library help us to bring you more fun, free and fascinating programs for all ages. Your donation is greatly appreciated and may be gifted through our secure Paypal account. Thank you!
STATE OF THE ART FACILITIES
Thanks to both the support of our community and grants from organizations such as Studio Rhode, we have been able to grow our offerings to our members. Some of these features include:
These are just a few ways in which our library is embracing our role as a community hub that empowers its residents to be both active learners and creators.
UPCOMING EVENTS & PROGRAMS
What's New At The Library?
Aside from our vast catalog of books and media, Woonsocket Harris Public Library is an eventful place filled with opportunities to meet like-minded people or introduce yourself to new interests. We have a constantly updated list of events for children, teens, and adults that vary in topic and style, ensuring that everyone can find a great fit and attend a fun and fulfilling event or group meeting.
Make sure that you check our agenda regularly so that you don't miss out on any of our amazing events and group meetings. We're always adding to our schedule and there are always great opportunities on the horizon.
Mar
21
Thu
Autism Support Specialist
Mar 21 @ 10:00 am – 12:00 pm
Weekly Thursdays 10am-12pm
Family Support Specialist, Linda Brunetti, from Autism Project will be present for all families looking for information and support on Autism and other Developmental Disabilities. This program is provided by "Creating the Connections."
Program and materials are free and provided in the children's room. A binder is available during regular library hours. For more Information or Questions, please call Linda at 401-785-2666 ext. 76045 or email her at linda.brunetti@lifespan.org.
Family Music Night
Mar 21 @ 6:00 pm – 7:00 pm
Every Other Thursday 6-7pm
January 10 & 24
February 7 & 21
March 7 & 21
April 4 & 18
May 2 & 16
Tunes & Tales for Tots will have you sing songs
and make music with Anne-Marie Forer
Includes fingerplays, movement activities
and rhythm instrument play.
Parents attend program with children.
Suitable for ages 6 & under
When you sign up, you are signing up to attend all 6 programs. Those that register will get reminder calls and notified of cancellation.
Cancellations will also be posted on our facebook page.
Registration is suggested call 769-9044 x2 or stop by in person.
Visit Anne Marie's website at http://www.tunes-n-tales.com/
Artists Circle for Adults
Mar 21 @ 7:15 pm – 8:45 pm
Annie Marie Cote runs the Artists Circle for adults 18 years and up only. Takes place every other Thursday. This is not a class. No instruction will be given. Bring your own art materials and project.
Mar
22
Fri
Teen Time
Mar 22 @ 2:00 pm – 4:30 pm
When the library is open, every Friday in the main program room from 2-4:30 PM is Teen Drop In Time with the Young Adult librarian Ed, for middle and high school students. Meet friends, play games or watch a movie. Light snacks available.
Mar
23
Sat
Lego Builder's Club
Mar 23 @ 1:00 pm – 2:00 pm
Located in the children's program room
Saturdays 1-2pm
January 26
February 23
March 23
April 20
May 18
Bring your imagination to the library and build
Lego creations with new friends.
Completed Lego creations may be displayed in our display case in the children's room.
An adult must be with the child at all times in the
program room for safety. Great for ages 5 & up.
Join The Woonsocket Community And
Sign-Up

For Our Newsletter
Stay Up To Date On Our Latest Events & News