UPDATE 3/30/20 at 12:15 PM: The Library will remain closed to the public until at least April 12th. Here is a link from the RI Office of Library & Information Services to free online learning and enrichment literacy resources for all age groups, including TUMBLEBOOKS and TUMBLEMATH.  Teens and adults also have free online resources here. We ask that you stay informed about any additional library-related cancellations or closings here on our website and on our Facebook page.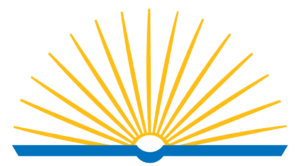 Promoting Community Growth
Ensuring Every Citizen Has The Tools To Succeed
At the Woonsocket Harris Public Library, we understand that the library plays an integral role in the individual growth of our community. That's why we offer a wide variety of services and resources to our local citizens.
Please consider a donation to the Library! Your donation and continued support of the Friends of the Library help us to bring you more fun, free and fascinating programs for all ages. Your donation is greatly appreciated and may be gifted through our secure Paypal account. Thank you!
STATE OF THE ART FACILITIES
Thanks to both the support of our community and grants from organizations such as Studio Rhode, we have been able to grow our offerings to our members with Studio Rhode Woonsocket. Some of these features include:
These are just a few ways in which our library is embracing our role as a community hub that empowers its residents to be both active learners and creators.
UPCOMING EVENTS & PROGRAMS
What's New At The Library?
Aside from our vast catalog of books and media, Woonsocket Harris Public Library is an eventful place filled with opportunities to meet like-minded people or introduce yourself to new interests. We have a constantly updated list of events for children, teens, and adults that vary in topic and style, ensuring that everyone can find a great fit and attend a fun and fulfilling event or group meeting.
Make sure that you check our agenda regularly so that you don't miss out on any of our amazing events and group meetings. We're always adding to our schedule and there are always great opportunities on the horizon.
Apr
2
Thu
Family Music Night
Apr 2 @ 6:00 pm – 7:00 pm
Anne-Marie Forer of Tunes and Tales for Tots presents this Family Music night great for ages 6 & under with adult caregiver.
Thursdays 6-7pm
Tunes & Tales for Tots will have you sing songs
and make music with Anne-Marie Forer
Includes fingerplays, movement activities
and rhythm instrument play.
Parents attend program with children.
Suitable for ages 6 & under
When you sign up, you are signing up to attend all of the listed programs.
Those that register will get reminder calls and notified of cancellation.
Cancellations will also be posted on our facebook page.
Registration is suggested call 769-9044 x2 or stop by in person.
Visit Anne Marie's website at http://www.tunes-n-tales.com/
Adult Yoga Classes
Apr 2 @ 6:30 pm – 7:30 pm
6 weeks for adults 18+ taught by a certified instructor. 6:30-7:30 pm om Thursdays, Feb 27, March 5, 12, 19 and April 2 & 9. Signup begins February 10 with Margaret, call 401-767-4126. Leave name and number and you will receive a call back to confirm your spot.
Health waiver to be signed at first class. Bring a yoga mat and wear comfortable clothes. Beginner level, practice breathing and stretching techniques that you can practice at home to increase health and reduce stress.
Artists Circle for Adults
Apr 2 @ 7:15 pm – 8:45 pm
Annie Marie Cote runs the Artists Circle for adults 18 years and up only. Takes place every other Thursday. This is not a class. No instruction will be given. Bring your own art materials and project.
Apr
3
Fri
Music is Fun with Mr. Rowland
Apr 3 @ 10:30 am – 11:30 am
Selected Fridays 10:30-11:30
Takes place in the large program room near the restrooms.
Mr. Rowland brings his guitar and music shakers for the little ones to use.
Sing along and move to the rhythm of these songs for children and families.
Great for ages 6  & under with adult. Parents attend with children. Walk-ins are welcome if there is space in the room.
Call 769-9044 x2 or stop by in person to register for this program. When you sign up you are signing up to attend all programs. Those that register will get reminder calls and also be notified if there is a cancellation due to sickness or weather. Cancellations will also be posted on our facebook page.
Teen Time
Apr 3 @ 2:00 pm – 4:30 pm
When the library is open, every Friday in the main program room from 2-4:30 PM is Teen Drop In Time with the Young Adult librarian Ed, for middle and high school students. Meet friends, play games or watch a movie. Light snacks available.
Join The Woonsocket Community And
Sign-Up

For Our Newsletter
Stay Up To Date On Our Latest Events & News