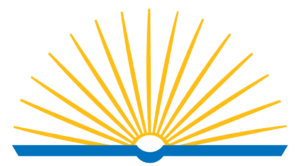 Promoting Community Growth
Ensuring Every Citizen Has The Tools To Succeed
At the Woonsocket Harris Public Library, we understand that the library plays an integral role in the individual growth of our community. That's why we offer a wide variety of services and resources to our local citizens.
Please consider a donation to the Library! Your donation and continued support of the Friends of the Library help us to bring you more fun, free and fascinating programs for all ages. Your donation is greatly appreciated and may be gifted through our secure Paypal account. Thank you!
STATE OF THE ART FACILITIES
Thanks to both the support of our community and grants from organizations such as Studio Rhode, we have been able to grow our offerings to our members with Studio Rhode Woonsocket. Some of these features include:
These are just a few ways in which our library is embracing our role as a community hub that empowers its residents to be both active learners and creators.
UPCOMING EVENTS & PROGRAMS
What's New At The Library?
Aside from our vast catalog of books and media, Woonsocket Harris Public Library is an eventful place filled with opportunities to meet like-minded people or introduce yourself to new interests. We have a constantly updated list of events for children, teens, and adults that vary in topic and style, ensuring that everyone can find a great fit and attend a fun and fulfilling event or group meeting.
Make sure that you check our agenda regularly so that you don't miss out on any of our amazing events and group meetings. We're always adding to our schedule and there are always great opportunities on the horizon.
Apr
24
Wed
Live and Learn
Apr 24 @ 9:30 am – 11:30 am
Open to caregivers and those experiencing memory loss.  Meets in the main program room when the library is open. Live & Learn is a social program for people with early memory loss offering new ways to compensate for memory changes. Contact Alz.org/ri at 1-800-272-3900 or email Margaret "Annie" Murphy at mmurphy@alz.org.  Group meets at Patriots Dinner, 65 Founders Dr, Woonsocket, RI on the last Wednesday of the month.
Book Buddies
Apr 24 @ 3:45 pm – 4:30 pm
Book Buddies wanted! This program gives children currently enrolled in 1st,2nd or 3rd grade a time to practice their reading skills . Children are partnered with a teen buddy. The children can read to their buddy or take turns. There is a time toward the end of each session to color or do puzzles together.
Teens ages 12- 18 years old can accrue community service time while volunteering for Book Buddies. A volunteer application can be picked up at the Children's desk. Registration is required. Registration begins Monday, 3/11/19.Please call the Children's desk at 769-9044 Ext. 2 BD
Apr
25
Thu
Autism Support Specialist
Apr 25 @ 10:00 am – 12:00 pm
Weekly Thursdays 10am-12pm
Family Support Specialist, Linda Brunetti, from Autism Project will be present for all families looking for information and support on Autism and other Developmental Disabilities. This program is provided by "Creating the Connections."
Program and materials are free and provided in the children's room. A binder is available during regular library hours. For more Information or Questions, please call Linda at 401-785-2666 ext. 76045 or email her at linda.brunetti@lifespan.org.
Autisim Project Training for Parents Spanish Training
Apr 25 @ 6:30 pm – 8:30 pm
Spanish
Creando las Conexiones involucra a los participantes en las etapas de desarrollo del niño, para que puedan reconocer y actuar sobre el desarrollo atípico cuando lo observen. El objetivo de esta sesión es aumentar el acceso a los recursos que promueven la detección, evaluación, diagnóstico, y la inscripción en los servicios adecuados para niños en riesgo de discapacidades del desarrollo o el Trastorno del Espectro del Autismo. Los participantes también tendrán una mejor comprensión del poder y beneficio de utilizar apoyos visuales para proporcionar estructura en las actividades del día a día.
Yeimy Bakemon-Morel
phone #401-785-2666 ext 76795
email is YBakemonMorel@lifespan.org.
Artists Circle for Adults
Apr 25 @ 7:15 pm – 8:45 pm
Annie Marie Cote runs the Artists Circle for adults 18 years and up only. Takes place every other Thursday. This is not a class. No instruction will be given. Bring your own art materials and project.
Join The Woonsocket Community And
Sign-Up

For Our Newsletter
Stay Up To Date On Our Latest Events & News