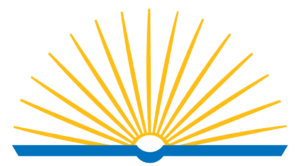 Promoting Community Growth
Ensuring Every Citizen Has The Tools To Succeed
At the Woonsocket Harris Public Library, we understand that the library plays an integral role in the individual growth of our community. That's why we offer a wide variety of services and resources to our local citizens.
Please consider a donation to the Library! Your donation and continued support of the Friends of the Library help us to bring you more fun, free and fascinating programs for all ages. Your donation is greatly appreciated and may be gifted through our secure Paypal account. Thank you!
STATE OF THE ART FACILITIES
Thanks to both the support of our community and grants from organizations such as Studio Rhode, we have been able to grow our offerings to our members with Studio Rhode Woonsocket. Some of these features include:
These are just a few ways in which our library is embracing our role as a community hub that empowers its residents to be both active learners and creators.
UPCOMING EVENTS & PROGRAMS
What's New At The Library?
Aside from our vast catalog of books and media, Woonsocket Harris Public Library is an eventful place filled with opportunities to meet like-minded people or introduce yourself to new interests. We have a constantly updated list of events for children, teens, and adults that vary in topic and style, ensuring that everyone can find a great fit and attend a fun and fulfilling event or group meeting.
Make sure that you check our agenda regularly so that you don't miss out on any of our amazing events and group meetings. We're always adding to our schedule and there are always great opportunities on the horizon.
Jul
17
Wed
Live and Learn
Jul 17 @ 9:30 am – 11:30 am
Open to caregivers and those experiencing memory loss.  Meets in the main program room when the library is open. Live & Learn is a social program for people with early memory loss offering new ways to compensate for memory changes. Contact Alz.org/ri at 1-800-272-3900 or email Margaret "Annie" Murphy at mmurphy@alz.org.  Group meets at Patriots Dinner, 65 Founders Dr, Woonsocket, RI on the last Wednesday of the month.
Book Buddies
Jul 17 @ 3:00 pm – 4:00 pm
Children entering 1-3rd grade are paired with teen Buddies to practice their reading skills. They can read to their  buddy or be read to. This is a relaxed way to keep up their reading skills over the summer. This is also a great opportunity for teens ages 12-17 to mentor younger children and accrue volunteer hours they may need. There will be a time  for coloring and or puzzles at the end of the program.
Registration is required. Registration begins Tuesday 6/25/19. Teens will need to fill out a permission form. Please stop by the Children's desk or call 769-9044 Ext. 2
Book Club
Jul 17 @ 7:00 pm – 8:00 pm
Meets on the third Wednesday of the month at 7pm. Books being discussed change monthly, and members are encouraged to take part in additional book club activities! For more information, please contact Margaret at 401-769-9044 x5.
Join The Woonsocket Community And
Sign-Up

For Our Newsletter
Stay Up To Date On Our Latest Events & News