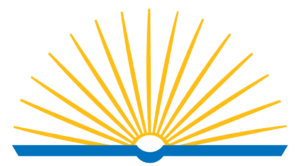 Promoting Community Growth
Ensuring Every Citizen Has The Tools To Succeed
At the Woonsocket Harris Public Library, we understand that the library plays an integral role in the individual growth of our community. That's why we offer a wide variety of services and resources to our local citizens.
STATE OF THE ART FACILITIES
Thanks to both the support of our community and grants from organizations such as Studio Rhode, we have been able to grow our offerings to our members. Some of these features include:
These are just a few ways in which our library is embracing our role as a community hub that empowers its residents to be both active learners and creators.
UPCOMING EVENTS & PROGRAMS
What's New At The Library?
Aside from our vast catalog of books and media, Woonsocket Harris Public Library is an eventful place filled with opportunities to meet like-minded people or introduce yourself to new interests. We have a constantly updated list of events for children, teens, and adults that vary in topic and style, ensuring that everyone can find a great fit and attend a fun and fulfilling event or group meeting.
Make sure that you check our agenda regularly so that you don't miss out on any of our amazing events and group meetings. We're always adding to our schedule and there are always great opportunities on the horizon.
Aug
15
Wed
Explore Earth Grand Opening
Aug 15 @ 6:00 pm – 7:00 pm
Explore Earth: Our Changing Planet Grand Opening event view our science exhibit and planetarium from Woonsocket School Department. Meet our science presenters. Light refreshments served.  For a full list of STEAM events visit our Facebook page.
No Book Club
Aug 15 @ 7:00 pm – 9:00 pm
The Library's Book Club gathering is postponed. The next gathering is Wednesday, September 19th at 7 pm in the Woonsocket Room. All adults 18 and up are welcome to attend. For the next read, please visit: https://woonsocketlibrary.org/book-club/
Aug
16
Thu
Autism Project Family Resource Support Specialist
Aug 16 @ 10:00 am – 12:00 pm
Family Resource Specialist Linda Brunetti from the Autism Project provides information for parents of children with ASD every Thursday morning. Contact Linda at Linda.Brunetti@lifespan.org or call 401-785-2666 ext. 76045
Take place in the Children's Program Room
Preschool Playdough Time
Aug 16 @ 10:30 am – 11:30 am
Children 3-6 years old with an adult caregiver can use their imagination to create with playdough. They will have a chance to use different materials such as cookie cutters to make their own creations. Registration is required so we will have enough materials for each child to use. Registration begins Monday July 9th. Please stop by the Children's desk or call 769-9044 Ext.2.
Takes place in the Children's Program Room
Schmitty the Weather Dog Evening Event
Aug 16 @ 6:00 pm – 7:00 pm
High-octane, infectious, and jump-out-of-your-seat fun is just a few of the words used to describe the Schmitty The Weather Dog Library Show. Meet the real-live celebrity pup with Author Elly (originally from RI) reading her Schmitty The Weather Dog: Daydream book and NYC Musical Meteorologist Ron leading the fun weather sing-along, all to inspire kids and their families to get excited about literacy and summer reading. Photo op and book signing after the show! Libraries Rock/Bark!
Great for ages 3.5 & up with adult caregiver. Free tickets available Monday August 6th.
Takes place in the Adult Program Room.
Join The Woonsocket Community And
Sign-Up

For Our Newsletter
Stay Up To Date On Our Latest Events & News